ONLINE AT THIS MOMENT:

Jef Chippewa (Canada): 1÷4×4≠1
Iñigo Giner Miranda (Spain, Germany): Di Lasso – caged
Hikari Kiyama (Japan, Belgium): Quartet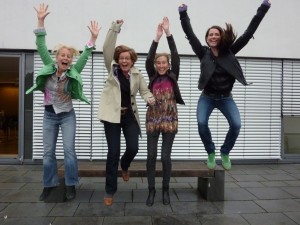 For our 15th anniversary we started a CALL FOR SCORES with the deadline 1st of August. We are very happy to announce that we did receive more than 5o miniature compositions by composers of all ages and from all over the world. THANKS so much to all participants – we are overwhelmed!! Here is a LIST with all composers and compositions.
We will premiere a selection during our jubilee recital at the BKA Theatre (Berlin) on 22nd of April, 2014.
Since October we are featuring all of them during the whole jubilee year as audio excerpts on our website. We are looking forward guiding you through many new sound worlds. Thanks to Michele Gaggia from DNS Studios for the Mastering of our Recordings.